Here is the Index/Gallery of all the main Characters, Ships, Species, and Planets of the Star Wars Galaxy!
Admiral Ackbar
A Mon Calamari, he is the commander of the Alliance Fleet.
Padmé Amidala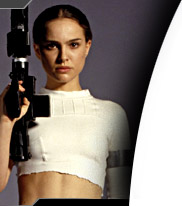 She is Senator of Naboo and husband of Anakin Skywalker
A-Wing Starfighter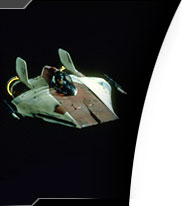 Used by the Rebel Alliance, main weapons are laser cannons and concussion missiles. Very fast.
Bantha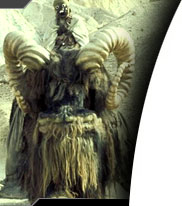 From the planet of Tatooine, these quadrapeds are covered with a thick fur and have two horns.
Jar Jar Binks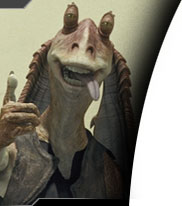 A Gungan, Jar Jar is now a Senior Representitive for Naboo, his homeland.
Lando Calrissian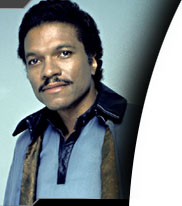 He is long time friend and fellow smuggler of Han Solo. He lives in Cloud City.
Chewbacca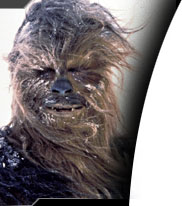 Chewie is a Wookie from the planet of Kashyyyk. He owe's his life debt to Han Solo,who unslaved him